GALLOWS ROAD (2015, LITTLE FAITH PICTURES, DALLAS)
STARRING ERNIE HUDSON (Ghostbusters, Grey's Anatomy);
KEVIN SORBO (Hercules, God's Not Dead)
AND MARY JANE BENTLEY (Secrets of Jonathan Sperry).
It is unusual for me to promote a movie or book which I have not yet had a chance to see or read. Every item reviewed in this blog has been thoroughly researched, watched and read and as far as books are concerned, I purchase the books I read. So only a select few make it on here. The vast majority of movies I have reviewed are also purchased on DVD or seen in the local movie theater. My reviews can be read here as well on the popular cultural online magazine Twinas Latinas Magazine as well as the Business Men In Christ website. I am going to get my own copy, most likely from Family Christian store, the country's largest chain of Christian bookstores, and a non-profit which donates all profits to missions, rather than Walmart, but decided to just write a different type of review.
This new movie, Gallows Road, is being promoted, for a unique reason - Racial Reconciliation. We are living in times of race riots in Ferguson for two years in a row; racial riots and lawlessness in Baltimore and flare-ups elsewhere in related events. There were race-induced events that led to innocent deaths in South Carolina and Texas, but no riots. The difference with the events in the South can be directly related to these being Bible Belt states where church attendance and forgiveness are hallmarks of a society where Scripture and Jesus are rank highest in the top ten. Most who live and make Christianity their lifestyle, live accordingly. This is absolutely obvious, across all racial lines.
After watching the trailer and speaking briefly to the Producer of Gallows Road - Mary Jane Bentley, I was able to get a feel for what the thinking and theme of Gallows Road is all about. There is no doubt that this film can be used to heal a lot of racial wounds in a lot of places. From just watching the trailer alone, I can tell where this is heading. In a script, expertly written by Mary Jane Bentley's mother - Grace McAdams and directed by her brother Billy McAdams, we see what the combination fo alcohol and hatred can do to people who already are living on the edge, In this case, three ne'er do wells, burn down the idyllic home of a Godly black man named Bob Collins (Ernie Hudson) who has the great all-American family with a wife and two beautiful children and the dream of owning his own business. Everything goes wrong when all three of Collins' loved ones are victims of a horrible arson. Subsequent events leads Collins to walk away from God towards revenge while other events appear headed towards a collision.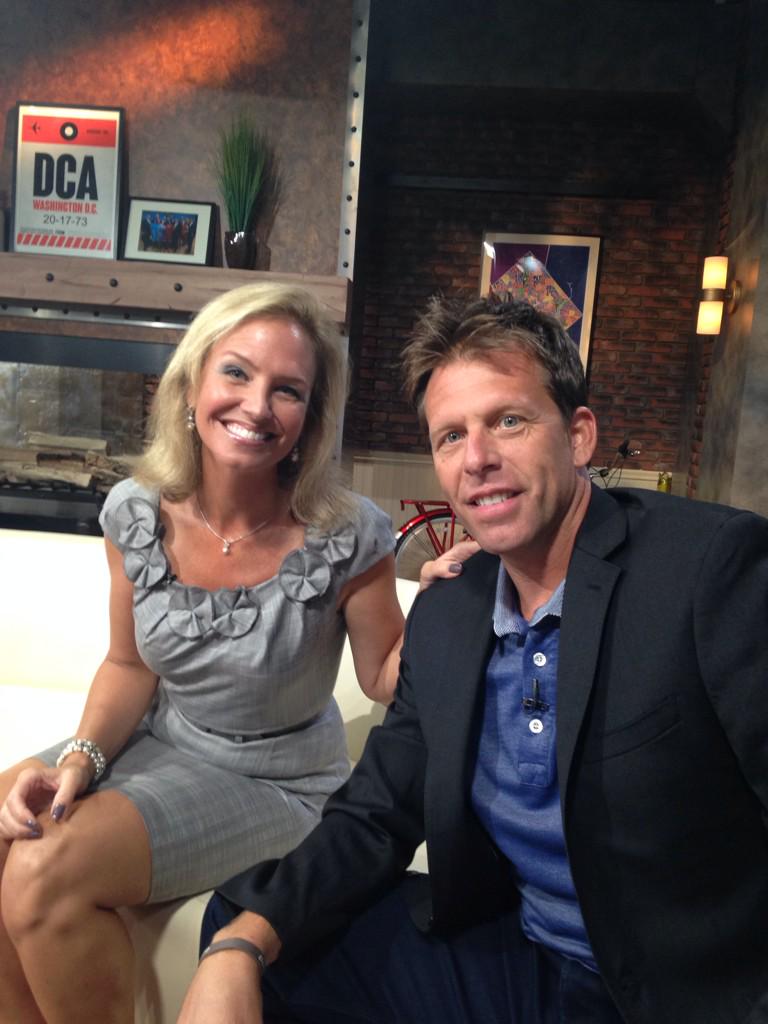 Producer Mary Jane Bentley with Gallows
Road Director Billy McAdams
This is the most powerful trailer I have seen and it literally made me want to watch the movie streaming live from Amazon Prime, but I held back. Ernie Hudson did a powerful job in this movie and appears very intense while Kevin Sorbo is well, Kevin Sorbo. That man is as adaptable in a role as the late great Anthony Quinn, who used to play any ethnic group you could name! Gallows Road is also being shown on demand in theaters around the United States ON DEMAND, via Tugg. However, it is already out on video at all Christian bookstores and major retailers.
Gallows Road is most definitely a must see. In fact it should be the type of movie which ought to be required watching in inner city community centers; black churches in Baltimore and LA; as well as in some narrow minded communities where the message of the Gospel and Forgiveness is so very much needed. That message has no color, but the color of love....and its Name is Jesus.
LINKS:
Gallows Movie Website
Gallows Movie Facebook Page
LITTLE FAITH PICTURES,
Family & Faith Based Films
www.maryjeanbentley.com